thiefofvoices
Went on a hunt for an image of the Cat Beast in 9 for a comment to

hakuchou
, and found this (but of course only after I posted the comment XD).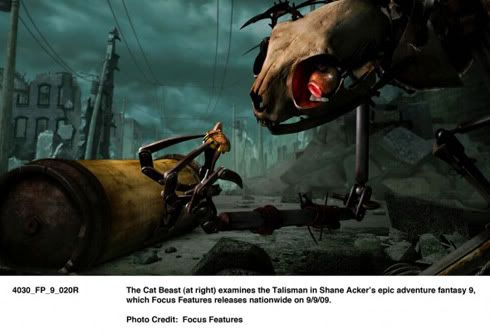 You guys. So cute. I am ded of cute. X33
The beasts in 9 are some of my favorite mechanical things I've seen in a movie yet, even if they're still painted as the bad guys. They really do feel like they evolved, rather than being man-made, even if they emulate animals.